︎︎︎
is a graphic designer in Richmond, Virginia freelancing for local artists and businesses.
︎︎︎
She graduated from Virginia Commonwealth University's Department of Graphic Design (VCUarts) in December of 2019.
︎︎︎
She is passionate about the intersections of publishing, typography as image, archiving and
re-contextualizing information in her design practice.
︎︎︎
She has participated in a number of exhibitions and was a 2019 nominee and runner up for the
TDC
Typographic Scholarship.
---
︎︎︎ Peace on Earth Review,
2020
Poster Design
ig: @peaceonearthreview
Click Me ︎︎︎
---
︎︎︎ Untitled ,
2020
Digital Illustrations
Click Me ︎︎︎
Click Me ︎︎︎
---
︎︎︎ North End Juice Co,
2020
Menu Design
11 ft x 4 ft
North End Juice Co., Richmond, VA
Click Me ︎︎︎
Click Me ︎︎︎
Click Me ︎︎︎
---
︎︎︎ Out of the Everywhere,
2019
Publication Design by Lauren Thorson
of Studio-Set. Design contributions
from Mia Navarro and Julia Straley.
Monograph for artist Brittany Nelson
with contributions from Lars
Bang Larsen, Danielle Dean,
Gordon Hall, Stefanie Hessler,
Quinn Latimer and Gala Porras-Kim.
108 pages, Softcover,
16 x 23.5 cm, Available at
Mousse Publishing
Click Me ︎︎︎
Click Me ︎︎︎
Click Me ︎︎︎
Click Me ︎︎︎
Click Me ︎︎︎
Click Me ︎︎︎
Click Me ︎︎︎
Click Me ︎︎︎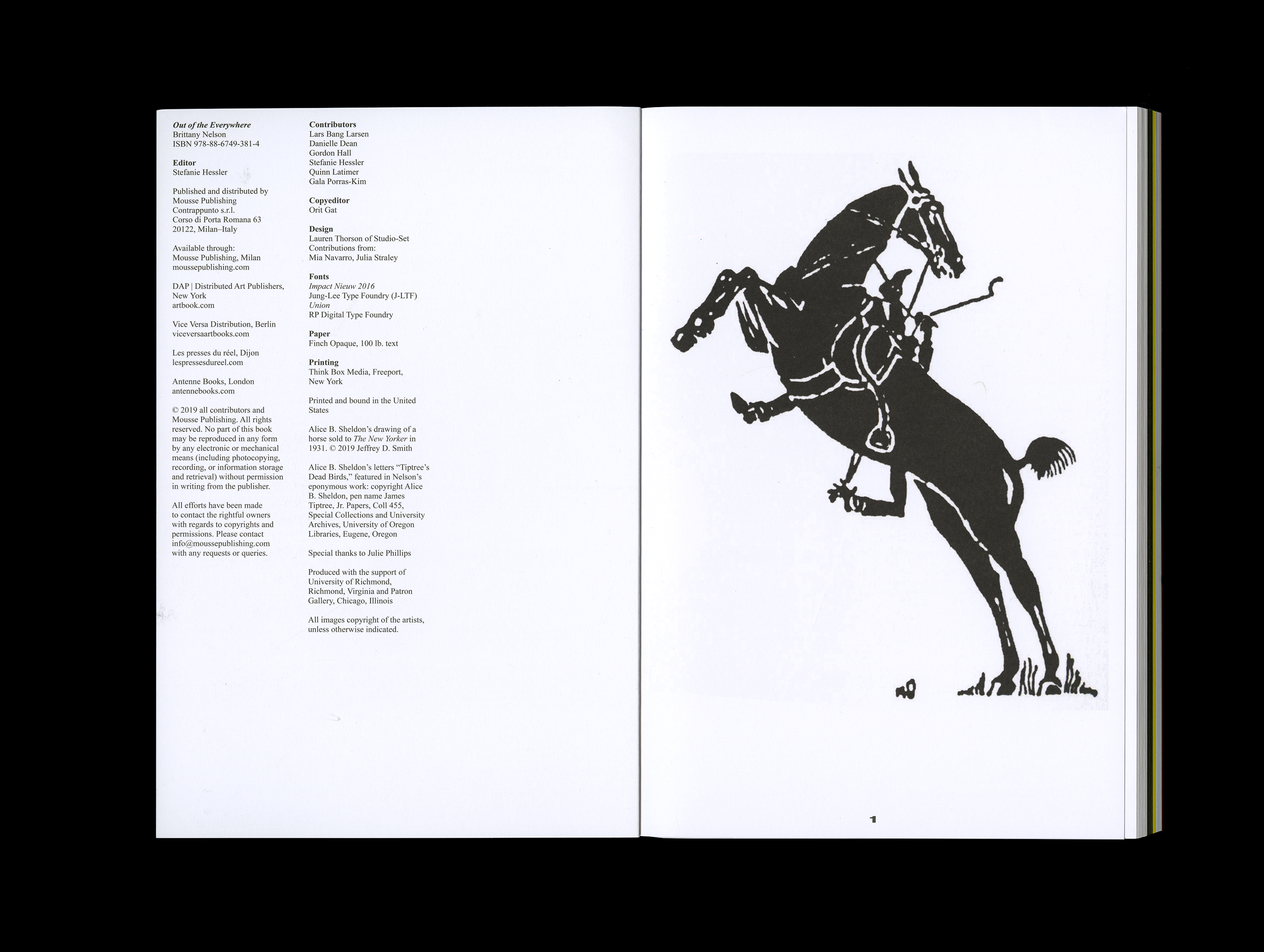 Click Me ︎︎︎